Team contact list (virtual office v1)
complete
Show everyone in my team inside Screen's main window.
The screenshot suggests we'd expose the fact that Pavel and Heather are having a DM conversation, which we won't.
Inside each channel, we'll likely show a list of all the meetings happening there. Most likely there'll be only 1, but if multiple people are pairing separately, we'll show each meeting separately.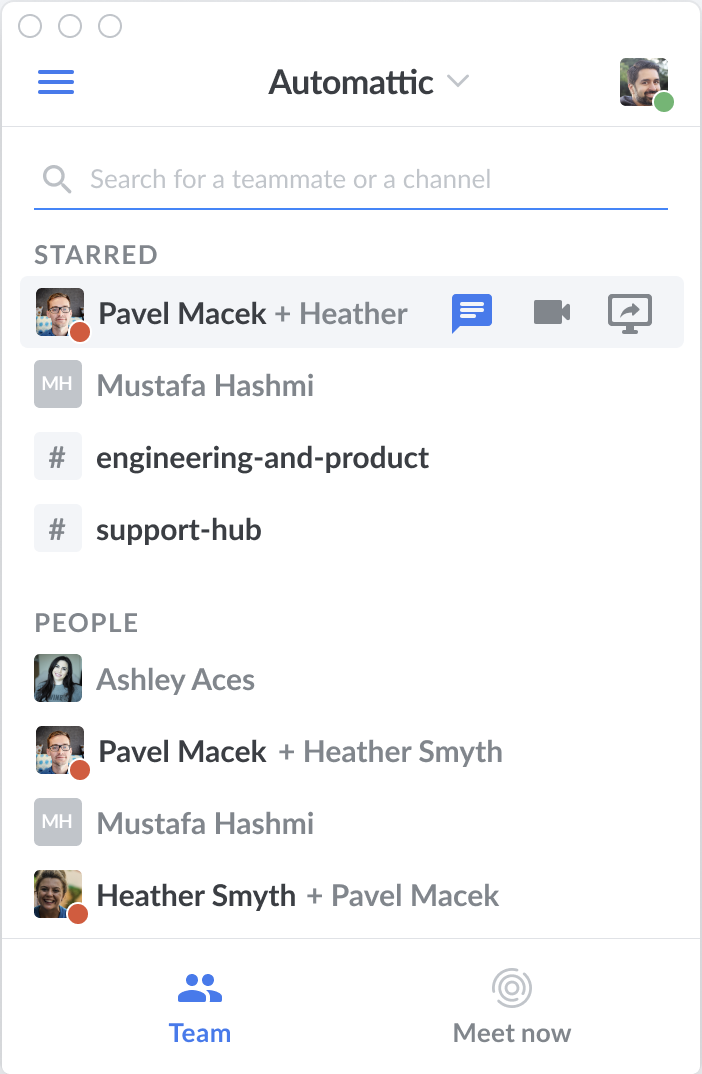 marked this post as
complete
marked this post as
planned